(UPPERVILLE, Va.) The Oak Spring Garden Foundation (OSGF) has unveiled a bronze replica of the statue of Paul Mellon's most famous racehorse, Mill Reef, in the courtyard of the Oak Spring Broodmare Barn where the original statue once stood.
Mill Reef, named after the Mill Reef Club in Antigua where Mellon and his wife Bunny owned property, is one of the most famous racehorses of the 20th century. He was born in 1968 at Rokeby Stables, Mellon's thoroughbred breeding and training operation in Upperville, Va. It was decided that Mill Reef's action better suited him for the turf courses in Europe, rather than the dirt tracks in America. In December of 1969, he was sent to England to be trained by Ian Balding at Kingsclere. Mill Reef found stardom in Europe, winning 12 of his 14 races, including the Epsom Derby, the Eclipse Stakes, and the Prix de l'Arc de Triomphe.
Rokeby Stables ceased operations before Paul Mellon's death in 1999 and the original statue, one of four created from the original molds, was donated to the Royal Veterinary College in the U.K.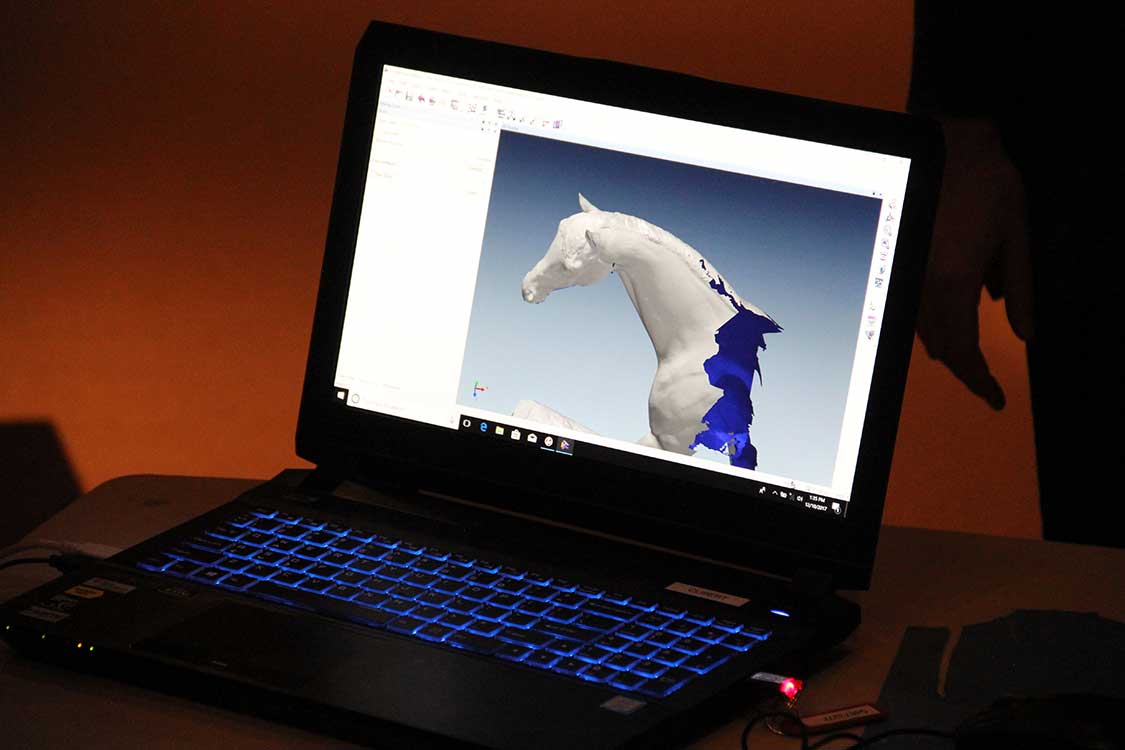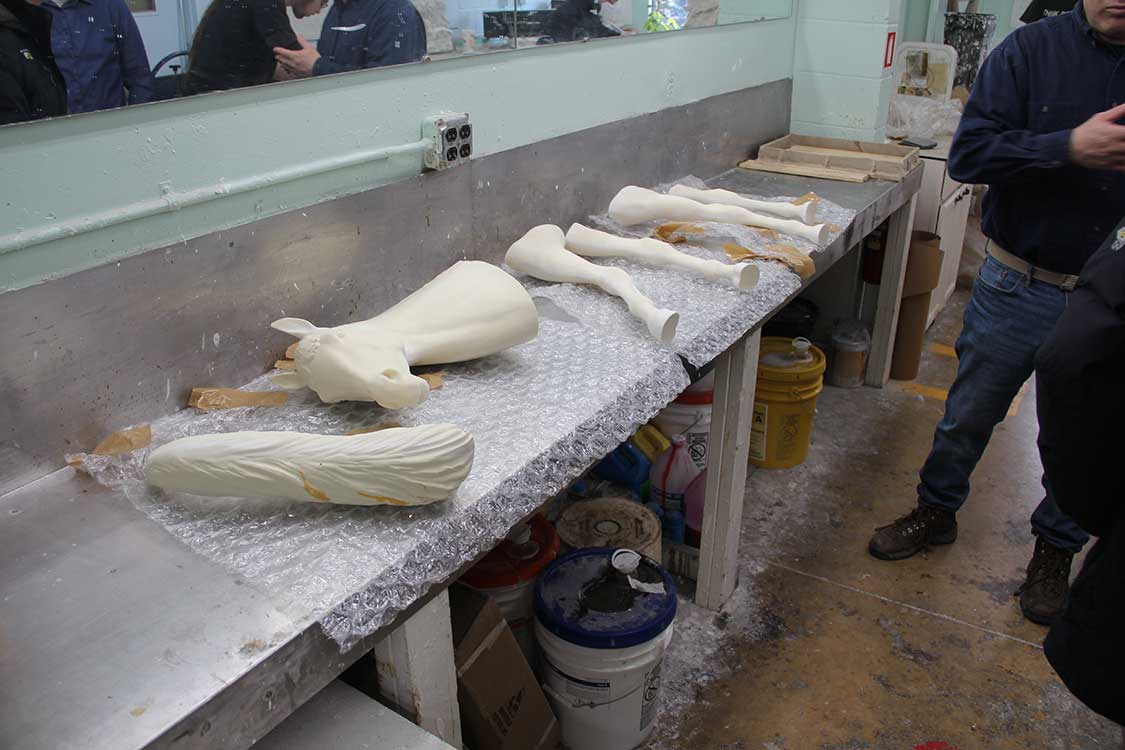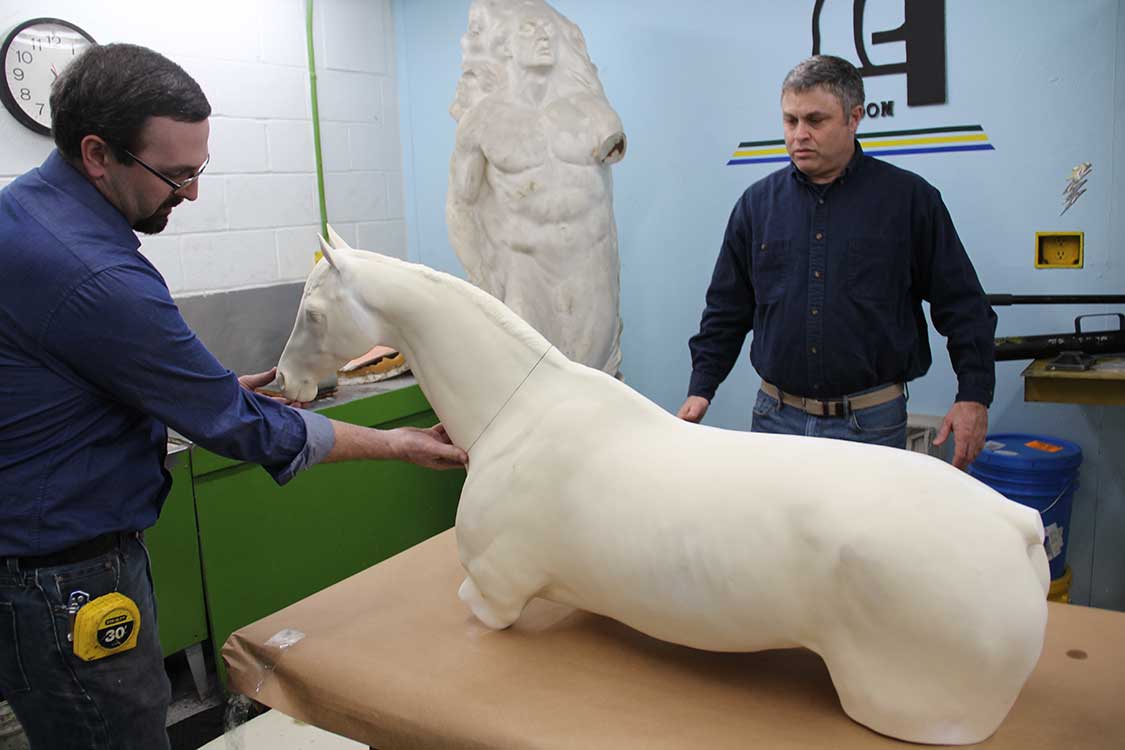 In 2017, OSGF secured permission from the estate of sculptor John R. Skeaping, R.A. to create a duplicate of one of the original statues. None of the original molds for the statue exist, so 3-D laser scanning technology was used to create a detailed computer model of one of the original copies, located at the Virginia Museum of Fine Arts in Richmond. From this computer model a new mold was created, and a new sculpture was cast in bronze.
The statue sits in the center of the courtyard of Mellon's Broodmare Barn, which was renovated in 2017 to create accommodation and meeting space for artists and scholars visiting OSGF. All of the rooms in the refurbished Broodmare Barn are decorated with exquisite art reproduced mainly from the Paul Mellon collections now at the Yale Center for British Art in New Haven, CT.
OSGF is a private operating foundation established by Bunny Mellon in 1993. OSGF in its current form began operations after her death in 2014. The foundation's mission is to support and inspire fresh thinking and bold action on the history and future of plants, including the art and culture of gardens and landscapes.